Directions to: Kinnelon Professional Center
17 Kiel Avenue, Kinnelon, New Jersey 07405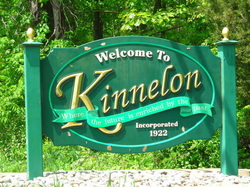 Beware of your GPS, it sometimes takes you to the wrong address, so here is a map and directions for your use. We are conveniently located at 17 Kiel Avenue in Kinnelon, New Jersey, just off of State Highway 23 and adjacent to the Kinnelon Pathmark store and next door to the Kinnelon Museum.
FROM THE NORTH: If you are coming Southbound Route 23, get off at the Kiel Avenue/Kinnelon exit. At the stop sign go across Kinnelon Road and make the next right onto Kiel Avenue. We are the third professional building on the left.
FROM THE SOUTH: Coming Northbound Route 23, take the "jughandle" turn for Kiel Avenue/Kinnelon. At the stop sign, turn left and go across Route 23. After crossing Route 23, make the next left and go to the stop sign. Turn right, and we are the third building on the left. From I 287, take Exit 52 to Route 23 North and follow the directions above "from south". From I-80, take the Route 23 North Exit and follow the directions above "from south".

We are located on the upper floor, a few steps up from the entrance level. Ample parking is provided adjacent to either the front or rear entrance to the building.
---